Hey wonderful people!!
I can't believe it is already March! Since we're a little over 3 months into the year, this would be a good time to set up a coffee date with yourself and look at your progress in tackling your 2019 goals. I know as the year starts ramping up, it might seem like your goals are starting to get out of focus. That is the reason I like to keep myself in check and remember what i'm striving for. Meanwhile, I am also getting excited for some fun things coming up in 2019. Woot!
For this post, I thought it would be fun to do a Q&A to get to know me a bit more. Who doesn't love to learn random fun facts about people? I asked you guys (including my mom) for some questions and I got a couple interesting ones. So lets get started…
1. What are your top 3 favorite movies?
Some classics I love are Superbad, The Notebook and Titanic.
2. How do you relax after a hard day of work?
I will order Chinese, pour myself a big glass of Cabernet, and watch Friends. Sounds about right to me. #NoRagrets.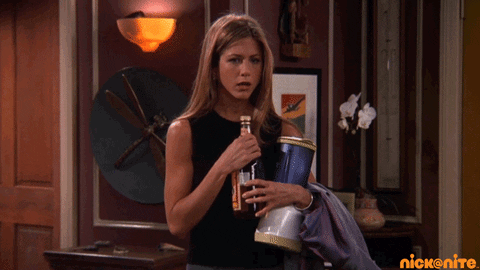 3. How did you meet Marcus?
Marcus and I met in 2014, the beginning of my sophomore year of college. My new roommate at the time (shout out to my girl Misha), invited me to her friend's party and I thought it would be good for me to get out of my comfort zone. Little did I know I was going to meet the person that has made the biggest impact in my life. In retrospect, I feel like there were dozens of factors that had to fall in place in order for us to find each other, and luckily, they did.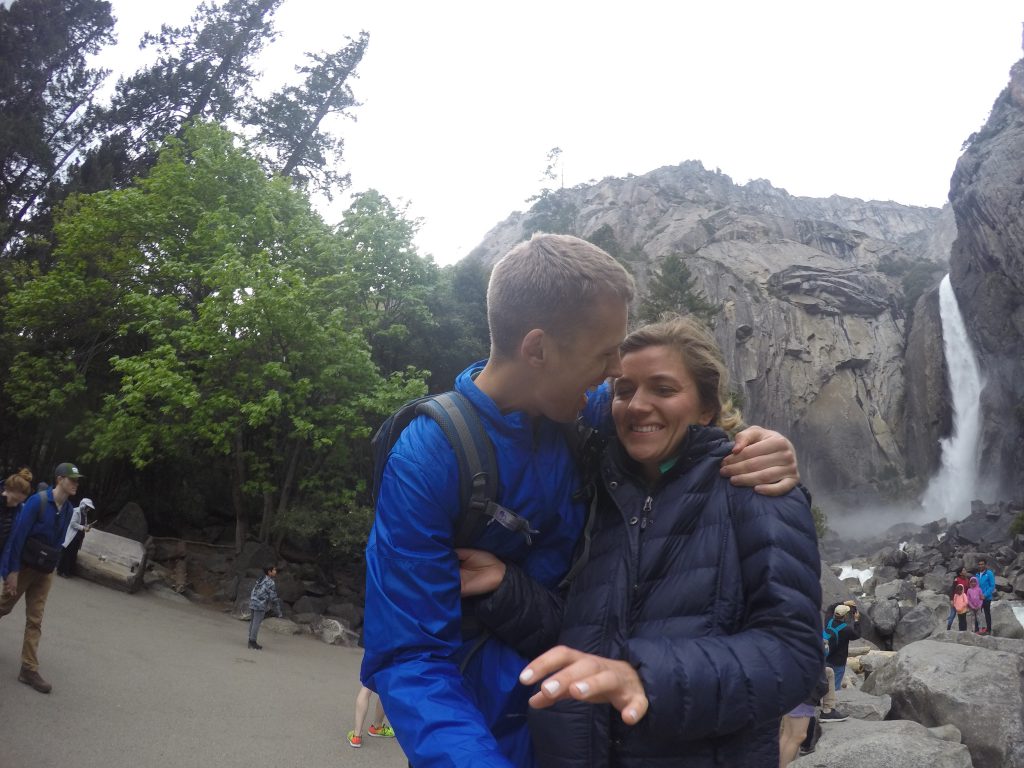 4. If you didn't have to sleep, what would you do with the extra time?
I have a love-hate relationship with sleep. Like, I love my sleep as much as the next person, but I also have this love for life. And the more I sleep, the less life I get to live. If I didn't have to sleep and had 16 hours a day after work to do whatever I wanted, I would overwhelm myself with trying to do all of the things. I would make sure to get some sort of physical activity in every single day, whether that was running, yoga, or playing a sport. I would read, go to a coffee shop and write, and try to sift through the millions of Netflix shows. I may even still take the occasional nap for pleasure.
5. What is your favorite date day idea?
Oh em gee, I love planning dates. I am what some would call a "hopeless romantic." This is embarrassing, but for valentine's day I totally had me and Marcus celebrate "Valentines Week", where we did one small thing together each day. Anyway, let's get back to the question. I will give some examples of my favorite dates me and Marcus personally do together. In winter, we are a little more limited to what we can do, but we make do.
Winter Dates:
Make dinner, drink wine, and watch a new movie (personally my favorite).
Get dressed up, have your date "pick you up" at 7pm and go out to a new restaurant for dinner.
Get in comfy clothes, pour a glass of wine, and play board games (Scrabble, Chess, Heads up, etc).
Buy a couple blank canvas boards, lay down a blanket, and have a paint night. Then pour yourself a glass of wine, of course.
Summer Dates:
I love going to an outdoor restaurant in the warm sun, either overlooking the water or a pretty view, and enjoying a fancy drink.
Lay out a blanket, bring a basket full of goodies, and enjoy a nice picnic in the park.
Go bike riding around your city exploring the local shops and stopping for ice cream.
6. What are you absolutely determined to do?
I am absolutely determined to keep growing every single day. I would love to continue to gain knowledge while sharing what I learn with others and hope to gain same from others.
7. As the only human left on Earth, what would you do?
That would be a very sad life. Most likely, I would find a bunch of dogs and keep them around as my friends. My dogs and I would travel across the country on a journey of exploration. I would make sure to stock up on lots of non-perishable food items for the road. Then I would relax, read, watch movies, and hangout with my dog friends.
8. What is your guilty pleasure?
The Bachelor & wine. Don't judge me. 😉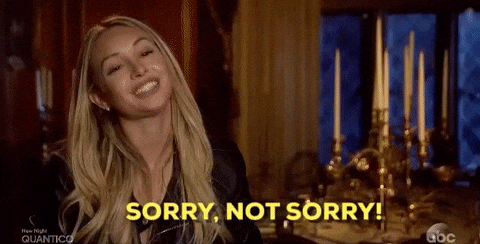 9. If you could convince everyone in the world to do one thing at one point in time, what would that thing be?
Get a mentor. Having an unbiased mentor in your life that you can talk to about any questions you have in life is essential. The most common way to find a mentor is from mutual friends or your job. But if you're like me and didn't know where to start, I joined a program called ConNEXTions, where they formally match you with a mentor. ConNEXTions is located in Madison, WI, but if you do the research, you might find one right in your community. If you happen to be lucky enough and have access to someone you admire, straight up ask them if they would be willing to meet with you to bounce ideas off them.
10. Who do you spend the most time with?
My boyfriend, Marcus. We are basically best friends and share a lot in common. We can be funny with each other, we can be serious and straight forward when necessary, and we can be caring. It's the perfect mix.
11. Where do you see yourself in 5 years?
Oh boy, the question everyone dreads in an interview. In 5 years, I will be almost 29. I see myself in a successful career, which to me, means I will be doing work that I truly enjoy and can support myself financially doing it. I will also have 2 dogs. The end.
12. What are three interesting facts about you?
Ha seriously, not much. Let's see…
I was born in San Diego, CA because my mom was in the Navy.
I have an outie bellybutton. Lol.
I ran a half marathon in Yosemite last spring.
13. What do people think is weird about you?
I let bugs and insects outside if I find them in my house. I try not kill anything! Except for mosquitoes. I loathe mosquitoes.
14. If your childhood had a smell, what would it be?
Definitely cheese. I had so much cheese growing up. And I still eat an abundant amount.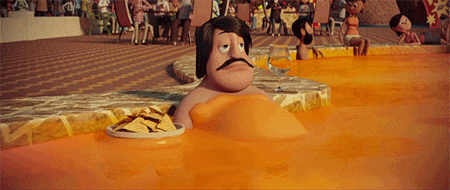 15. What keeps you up at night?
When people are upset with me or I feel bad about something. This will eat at me for days.
16. What would be your first question after waking up from being cryogenically frozen for 100 years?
"What is in style these days?"
17. What question would you most like to know the answer to?
How the universe was created.
18. How do you get in the way of your own success?
I am afraid of failure and it will cause me to not even try in order to avoid embarrassment.
19. What does your morning routine look like?
The entire first year after college, I was living like I was still in college and I would wake up at the latest possible time to get ready and get to work. When I started listening to podcasts and reading, I learned that most successful people have a morning routine to get them in the right mindset for the day. It was not easy at first, but I started to get more and more excited for the mornings.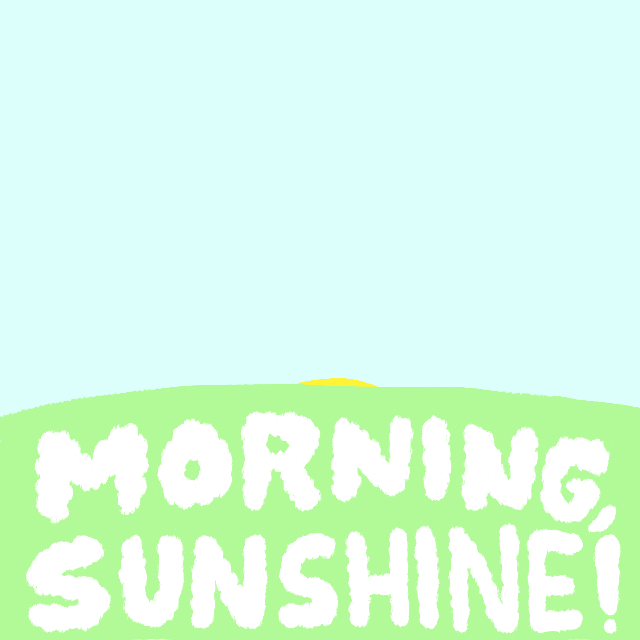 I started waking up an hour earlier, making a cup of coffee, reading, watching the news, writing in my journal, etc, and I can honestly say that it has helped tremendously. I am not even exaggerating when I say I have been so much more positive and outgoing throughout the day. Previously, when I would stumble out of bed and rush to work, it would put me in a negative and rushed mindset right away in the morning, which then would continue throughout my day.
20. What is something that a ton of people are obsessed with but you just don't get the point of?
Sushi. I wish I loved Sushi so I could go on fun sushi dates, but I seriously don't think it tastes very good. Everyone says "oh you need to get the GOOD stuff." But I have tried various qualities of sushi and have settled on the fact that it is not my cup of tea. I am more of a cheap Chinese food type of girl.
That's enough about me. Thanks as always for taking the time to read my blog. Love all of you!!